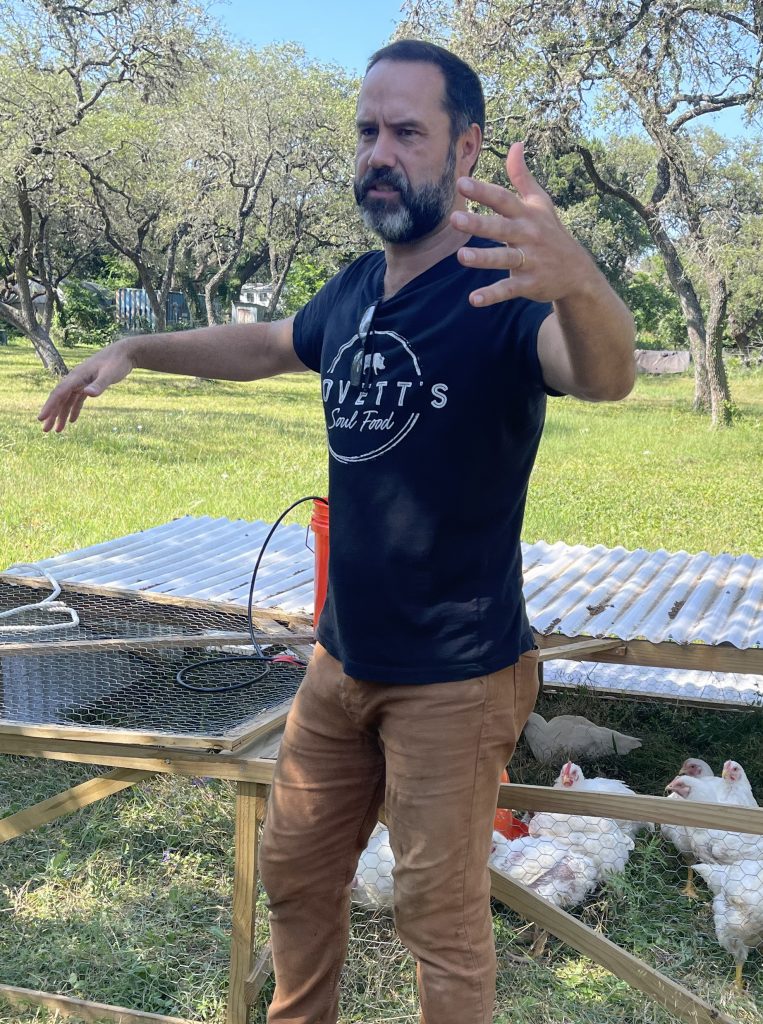 Ryan Gould
Geosmin Regenerative
With no farming background and twenty-year careers in the entertainment industry, we decided to go in a new direction – working with our hands to create something people truly need!
Using regenerative methods, we know the land is getting better, the animals are getting better and we are getting better with every batch we grow. Work that directly enhances the world is so rare and fulfilling. I am excited every day I get to work on this!
Geosmin is a compound produced by certain bacteria which creates the smell of rain, the smell of fresh water and the smell of healthy compost. The root of the word means Earth Smell. We can sense it at concentrations lower than a shark detects blood in water. It appears mother nature thinks it is important we can identify it.